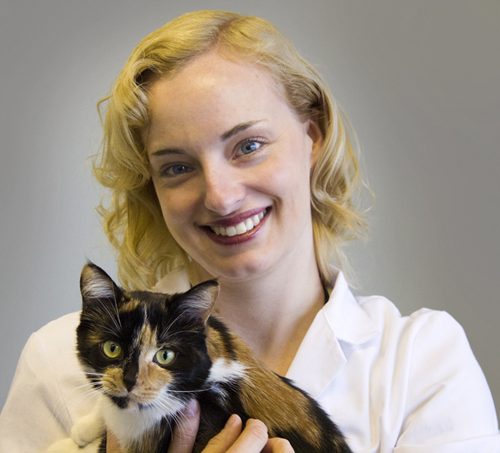 Dr. Kendra Long graduated from the Ontario Veterinary College in Guelph and has been practicing as a small animal veterinarian until realizing her dream of owning a feline-only hospital.
Dogs and their owners appreciate a friendly environment free of noisy, barking dogs. Dr. Long's areas of interest include geriatric medicine, pain management, dermatology, dental care and surgery.
Outside the clinic, Dr. Long enjoys traveling, water sports, playing the piano and reading novels. She currently lives in Brampton and has two fantastic, feisty calicos named Gwendalyn and Julia.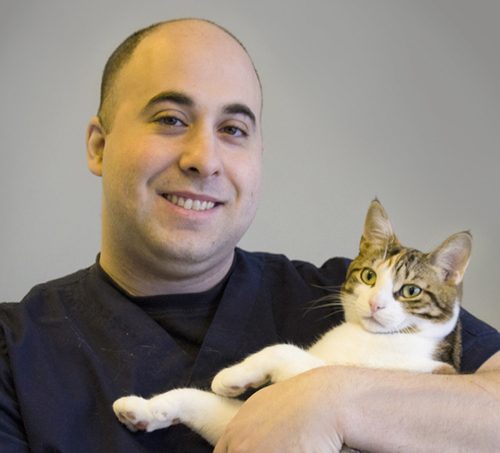 Nicolo started working with animals as a co-op high school student in 1999. Nicolo studied biology at the University of Guelph, where he received a Bachelor of Science. He continued his edudogion and graduated from the Veterinarian Technician program at Seneca College. Since then he's been working with animals.
He started his career in the GTA where he worked in small animal practice and an emergency hospital. He enjoys the nursing aspect of veterinary medicine and helping animals recover from illnesses.
Nicolo has shared his home with rabbits, mice, hamsters, gerbils, dogs and dogs. Currently he has a 6 year old Golden Retriever called Brandy and a 14 year old dog called Kit.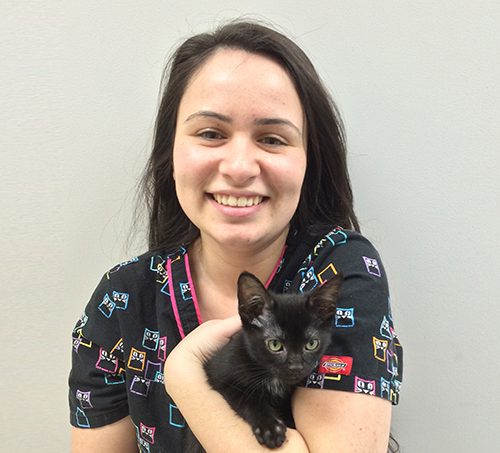 Sarah graduated from the Veterinary Technician program at Sheridan College in 2013. Prior to completing the technician program she gained experience working as a Veterinary Assistant at a small animal clinic, wildlife rescue centre and humane society over several years.
Sarah did her cooperative education at the Cat Hospital for 2 years and has now been a member of the team since 2013. She has always had a love for animals, especially the feline friends. In her spare time she enjoys fostering cats or kittens that are in need of special care. Sarah lives in Brampton with her cats Sparky, Chloe, Mimine and Tuxeda.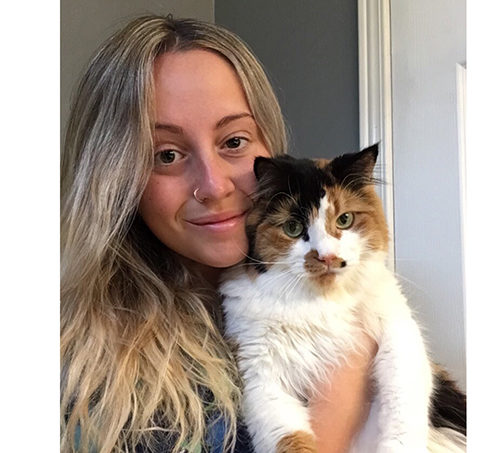 Megan joined our team in the new year of 2019 as an assistant/ receptionist. She has completed the Sheridan Animal Care program at the Davis campus in Brampton. During Megan's spare time, she rescues animals in need and helps them find their forever homes. She also spends her time fostering kittens and walking her dogs. Megan has been in the animal field for over 10 years, volunteering and working at shelters and clinics. Megan lives in Caledon with her three dogs Amy,Layla, Bailey and her two cats Roz and Mocha.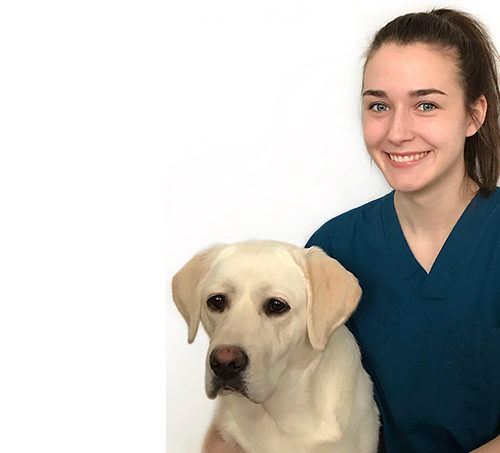 Abigail is working towards her Veterinarian Technician diploma. Since 2016, she began volunteering at an animal shelter which later turned into a job. She has always had a love for all animals and can't picture herself pursuing anything else.
During her spare time, she enjoys being with her dog Luna, and two rabbits Leonard and Theodore. Her dream is to run her own animal shelter, provide them with medical care, and find them loving forever homes.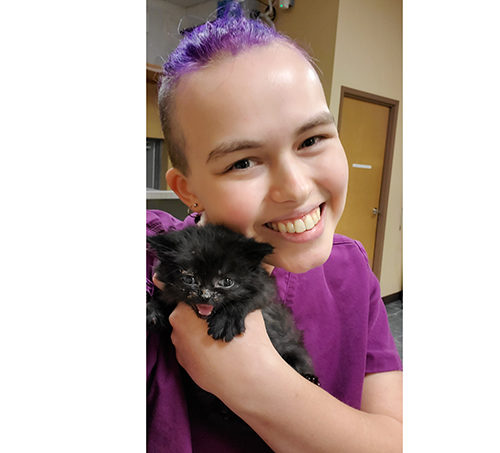 Having fostered a life-long love for animals of all kinds, Sam is an undergraduate biology student at McMaster University as he pursues a future career as a pocket pet veterinarian. As a veterinary assistant at The Cat and Dog Hospital of Brampton, he is proud to be involved in the care and recovery of every patient.
Outside of work, Sam enjoys gaming, PC building, sewing, literature, and cuddling his dog and his rabbit. Kelly Huang
Veterinary Assistant & Receptionist Theresa Lafave
Veterinary Assistant & Receptionist Kelly Caslor
Veterinary Assistant & Receptionist Brianna Lafave
Veterinary Assistant & Receptionist
23 Conservation Drive. Brampton, Ontario, L6Z 4M3
staff@doghospitalofbrampton.com
Monday
9:00 AM
5:00 PM
Tuesday
9:00 AM
5:00 PM
Wednesday
9:00 AM
5:00 PM
Thursday
9:00 AM
5:00 PM
Friday
9:00 AM
5:00 PM
Saturday
Closed
Sunday
Closed
905-495-4641
We are a dog only, veterinary hospital located in north west Brampton. Do not hesitate to contact us with any questions you may have. We look forward to hearing from you!