23 Conservation Drive. Brampton, Ontario, L6Z 4R3
staff@doghospitalofbrampton.com
Monday
9:00 AM
5:00 PM
Tuesday
9:00 AM
5:00 PM
Wednesday
9:00 AM
5:00 PM
Thursday
9:00 AM
5:00 PM
Friday
9:00 AM
5:00 PM
Saturday
Closed
Sunday
Closed
905-495-4641
We are a dog only, veterinary hospital located in north west Brampton. Do not hesitate to contact us with any questions you may have. We look forward to hearing from you!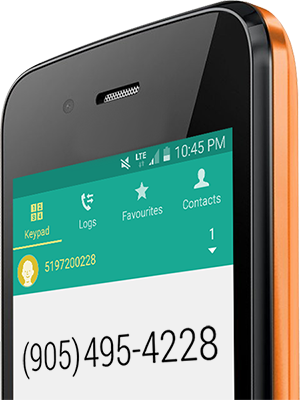 Schedule your dog for his or her first exam as soon as possible. Until your puppy has received a series of vaccines, he or she is susceptible to many serious but preventable diseases.
We recommend that you have a veterinarian evaluate your pets dental health at least once a year. Bacteria and food debris accumulate around the teeth and, if left unchecked, will lead to deterioration of the soft tissue and bone surrounding the teeth. This decay can result in irreversible periodontal disease, tooth loss, and possibly expensive oral surgery.
When we need to figure out whats wrong with your dog, we routinely use x-rays to help identify the cause of the problem, rule out possible problems, or provide a list of possible causes. We may also use x-rays during a wellness exam to diagnose potential problems before they become serious.
Making sure our patients remain safe during surgery and other medical procedures is extremely important to us. Our team of veterinarians and veterinary technicians is skilled in using anesthesia and monitoring patients to ensure their safety and provide the most comfortable experience.
If you are concerned that something may be wrong with your pet, please call us to schedule a medical assessment. Depending on the symptoms, we may ask you to bring in your pet right away.
Spaying (ovariohysterectomy) & Neutering (orchiectomy) are surgical sterilization procedures that can provide major health benefits for dogs.
Have you checked you fuzzy little friend's dental health lately? Well if not then now is the time to do it. Poor dental hygiene can lead to other secondary health problems so make sure to keep your pets teeth clean by either brushing, treats designed for cleaning or by bringing your pet in for a dental check-up.
Call the Dog Hospital of Brampton to see what we can do for you!

Dr. Kendra Long

February is dental awareness month
Caring for a dog brings many years of unconditional companionship and joy to our lives. Choosing the right dog for your home is essential to avoid behavioral problems that can make for a rocky relationship with your pet. Whether to adopt a puppy or an adult dog, take in a stray, select a male or a female, or have more than one dog are just a couple of the important questions to ask before making a decision that will last 15 to 20 years.

Dr. Kendra Long

Choosing the right dog for your home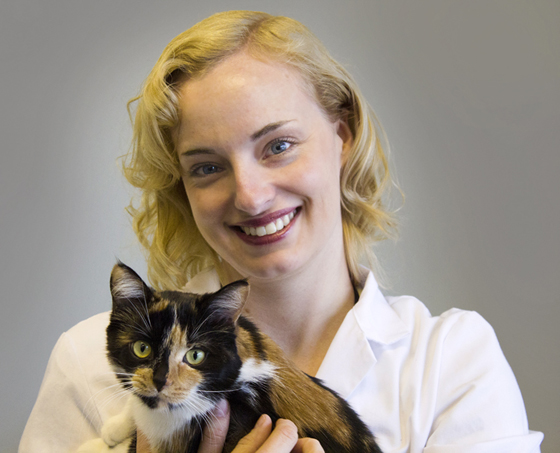 Doctor Of Veterinary Medicine
Dr. Kendra Long graduated from the Ontario Veterinary College in Guelph and has been practicing as a small animal veterinarian until realizing her dream of owning a feline-only hospital. Her interests include geriatric medicine, pain management, dermatology, dental care and surgery.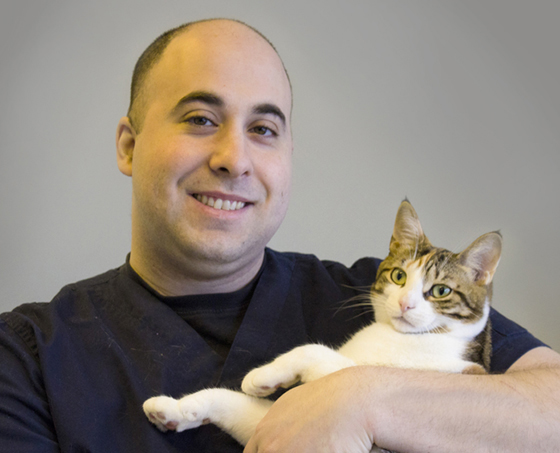 Registered Veterinary Technician
Nicolo started working with animals as a co-op high school student in 1999. Nicolo studied biology at the University of Guelph, where he received a Bachelor of Science. He continued his edudogion and graduated from the Veterinarian Technician program at Seneca College.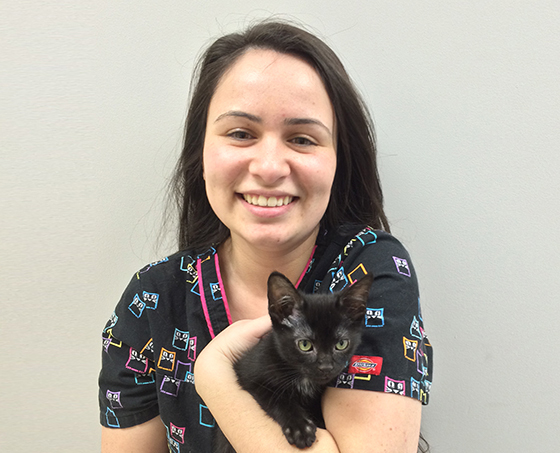 Veterinary Technician
Sarah graduated from the Veterinary Technician program at Sheridan College in 2013. Prior to completing the technician program she gained experience working as a Veterinary Assistant at a small animal clinic, wildlife rescue centre and humane society over several years.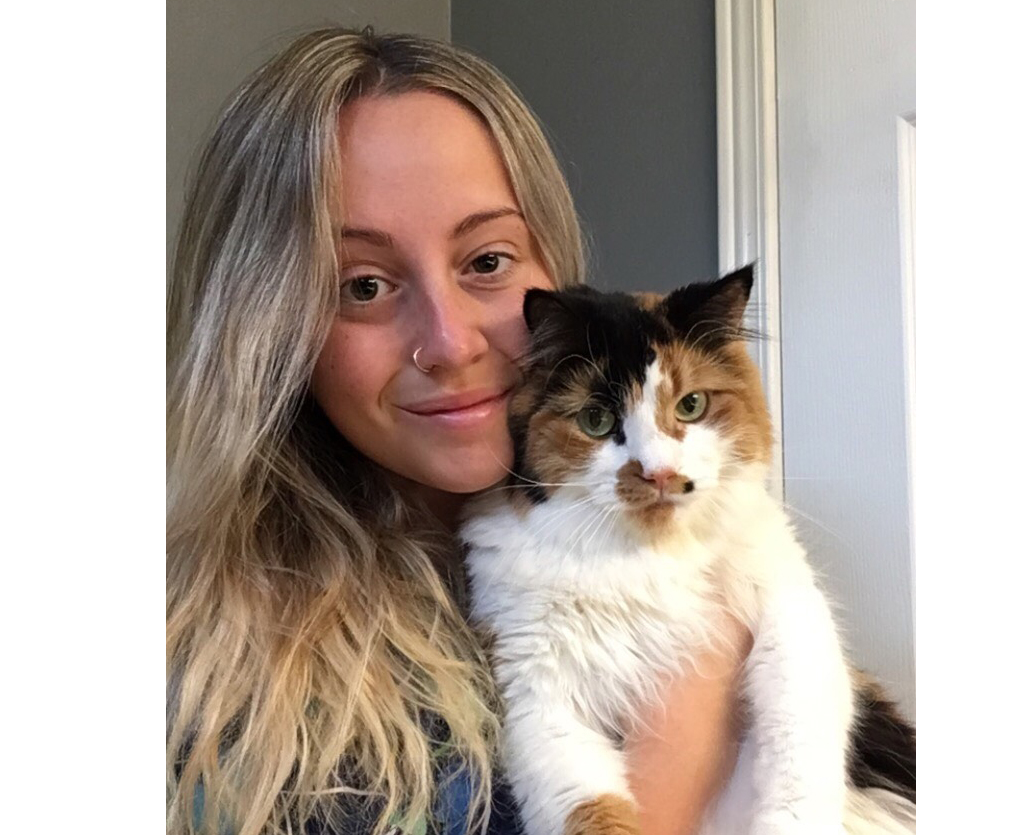 Veterinary Assistant & Receptionist
Megan joined our team in the new year of 2019 as an assistant/ receptionist. She has completed the Sheridan Animal Care program at the Davis campus in Brampton. During Megan's spare time, she rescues animals in need and helps them find their forever homes.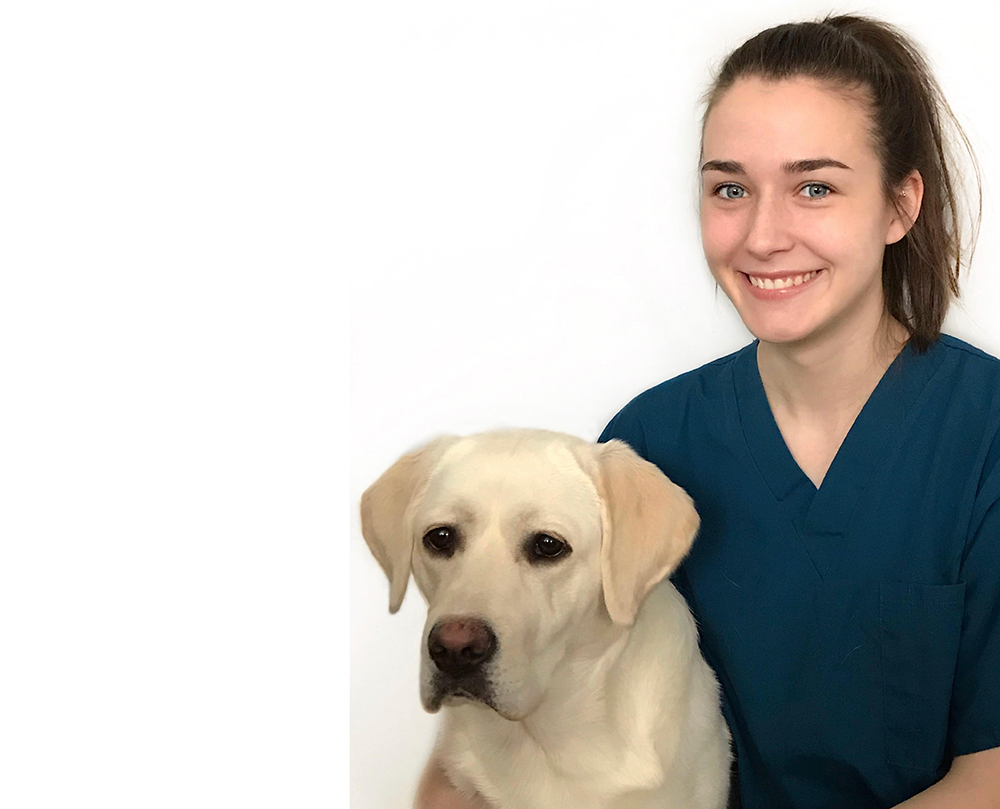 Veterinary Assistant & Receptionist
Abigail is working towards her Veterinarian Technician diploma. Since 2016, she began volunteering at an animal shelter which later turned into a job. She has always had a love for all animals and can't picture herself pursuing anything else.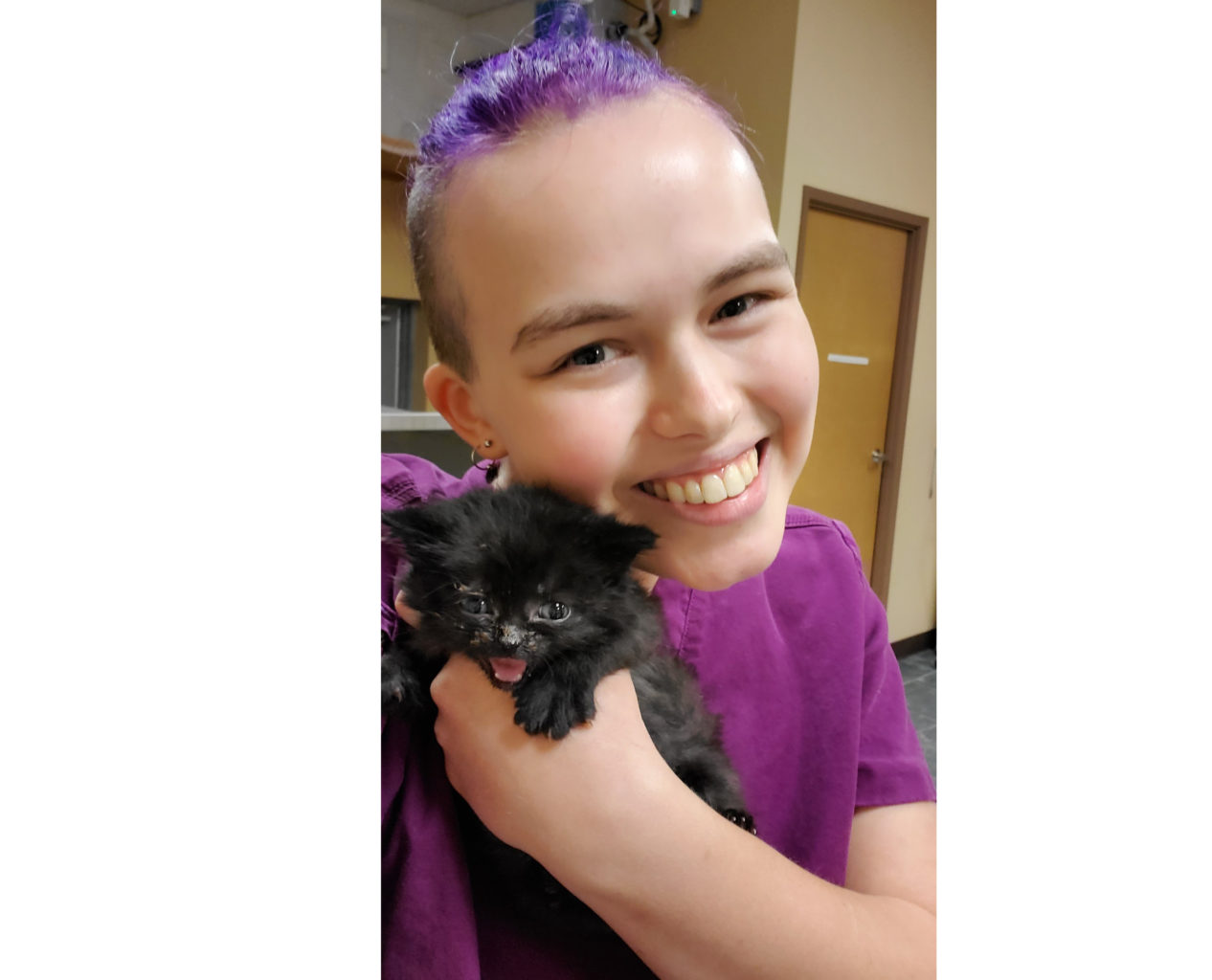 Veterinary Assistant & Receptionist
Having fostered a life-long love for animals of all kinds, Sam is an undergraduate biology student at McMaster University as he pursues a future career as a pocket pet veterinarian.